It's been two and a half years since my chassis arrive and I've just fitted the first part! Whoop whoop!! Once again aiming for the world's slowest build. I finally got to the stage last week where I was happy enough with the differential to have a go at fitting. Here's a picture of it fully fitted.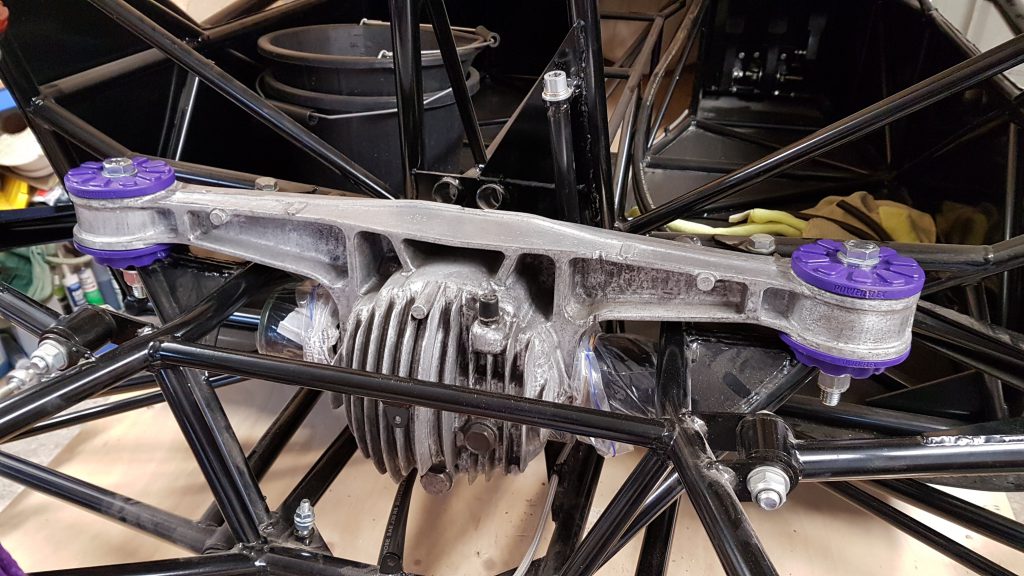 Wrong type of buckets in the passenger seat there! They're the ones I use for cleaning the normal car and this is the cleanest place to keep them at present. There are a few things I wish I'd known before I started…
The diff is quite heavy (just under 30kg). If you don't want to scratch the nice powder coat on your chassis it'd be good to get some help. It does say this in the build manual but I didn't really have anyone to hand. There's also no way you'll get the diff in with both stub shafts in. Better to take at least one out and then refit when everything is in position. I'd recommend sticking a couple of rags on the chassis even if two of you are maneuvering this into position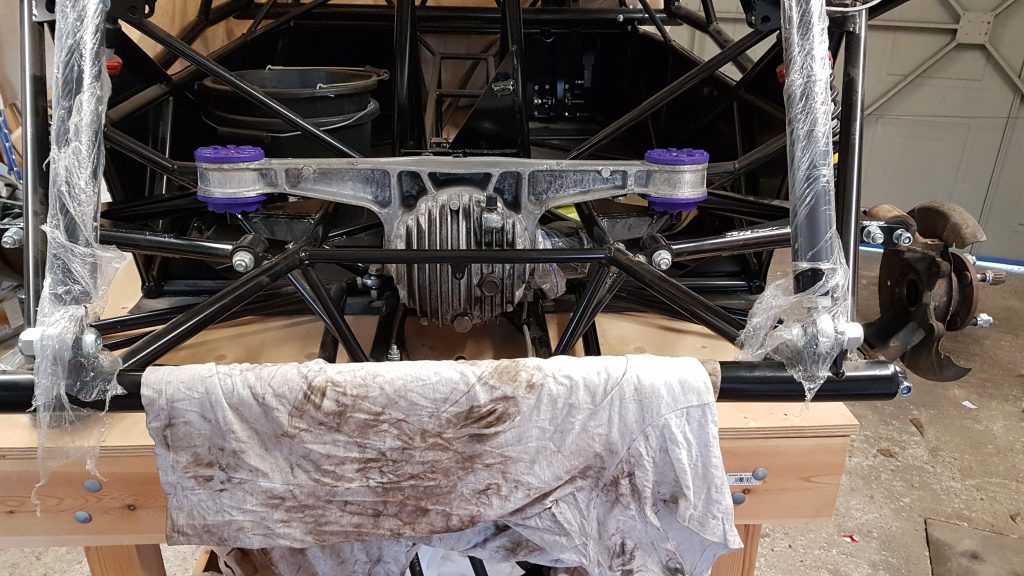 Next, there are two metal sleeves in the diff where it is bolted to the Power Plant Frame (PPF) in the mx5. These need removing before fitting to the SR2 chassis. It does say this in the build manual but as a noob I didn't understand. I didn't really get this until I'd already man-handled the diff into place once and couldn't understand why it was standing proud (in a bad way). I also wish I'd known this before painting the diff as I wouldn't have felt so bad whacking them out using an old socket as a punch!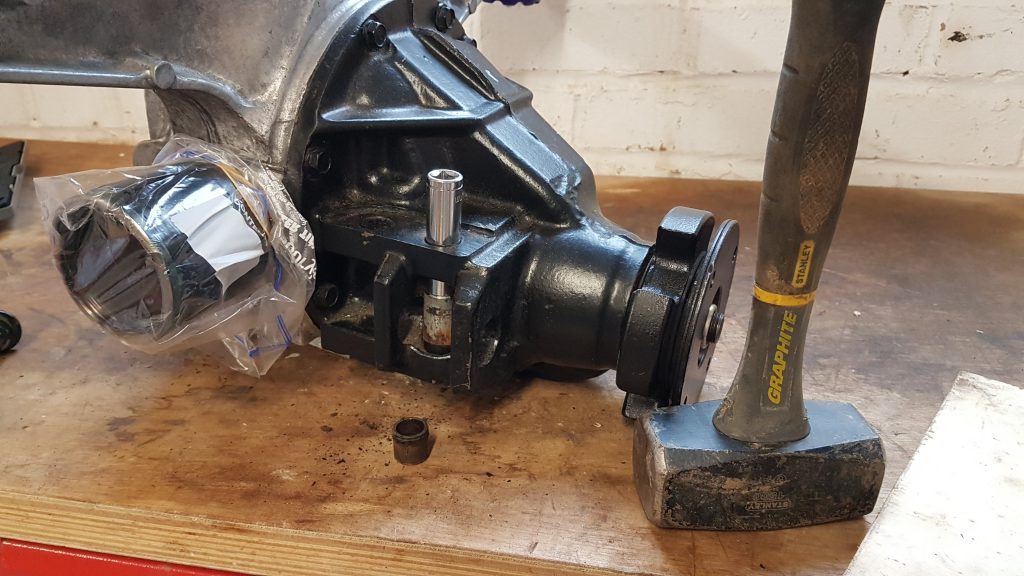 Finally there are two PPF bolts in the chassis that come out from underneath. As I've put my car on a "build table" rather than the traditional build stand I don't really have access to the underneath. Until I get to the engine I don't anticipate this being a problem that will come up often. Anyway to make this more accessible for me I lifted the back of the chassis up with an engine winch and chocked it with some bits of wood. I reckon it'd be heavy enough to break your arm if it dropped on it!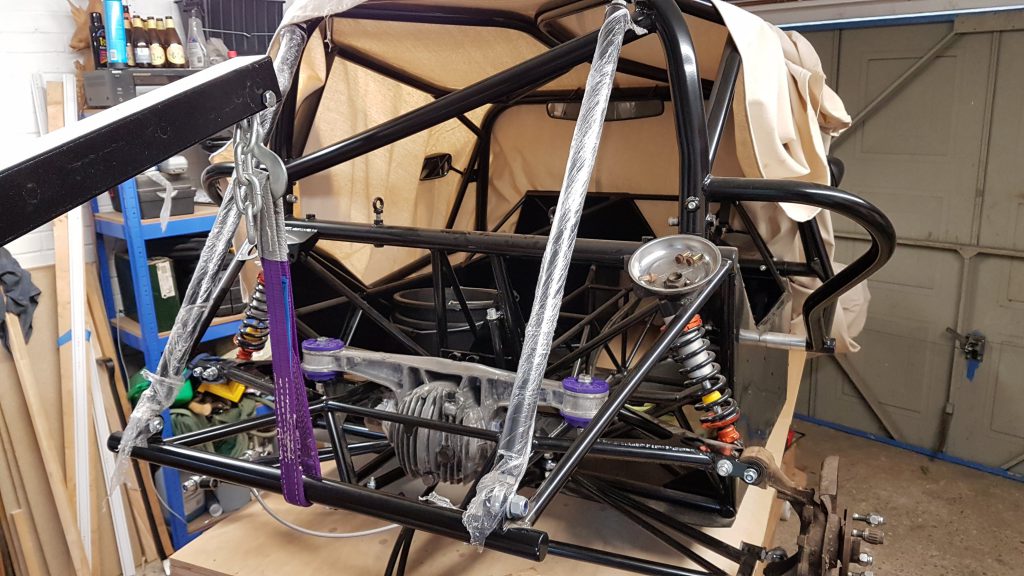 The final thing that almost goes without saying. Don't tighten any of the bolts up until all of them are in, otherwise you'll only end up slackening they back off again to get everything aligned. Looking back through my notes from when Mike @ Roadrunner dropped off the chassis he also recommended that it's possible to cut a part of the differential off in order to make it fit a little easier. If you're reading Mike, feel free to clarify which part 🙂
And there you go, that's the first part on at last. It feels like the removal of a writer's block for me go get a piece on the chassis and a nice bit of catharsis. I've also had the rear uprights in the local garage this weekend to remove the hubs and bearings. Not had a look at them yet but looking forward to starting the reconditioning process next weekend so that I can build up the driveshafts -> uprights -> hubs.