While preparing the garage I've had 3 goals in mind;
Make it more secure
Upgrade my tool set a bit
Have a general clear out and make some space
Here's a wide shot of the garage after I'd finished today. As much as it's possible to love a room, I love this garage.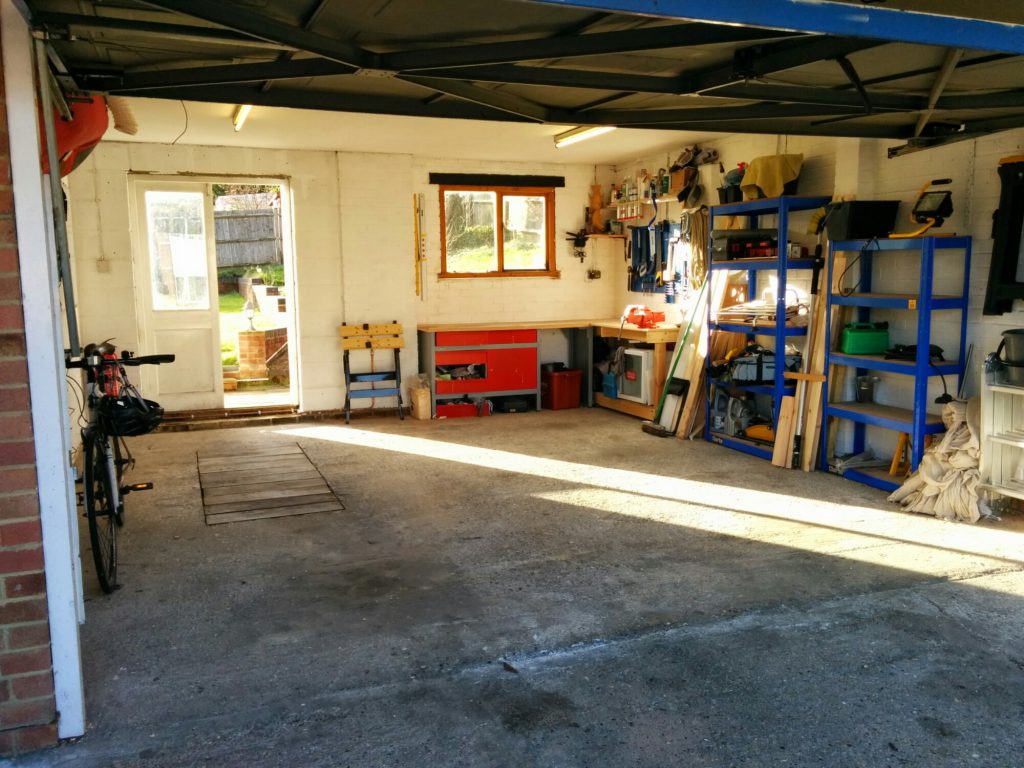 We only moved into the house in October 2013. When we were looking at different places, the garage and outdoor space of this house stood out for me. The inside is nice too of course 😁
One of the killer selling points was the inspection pit!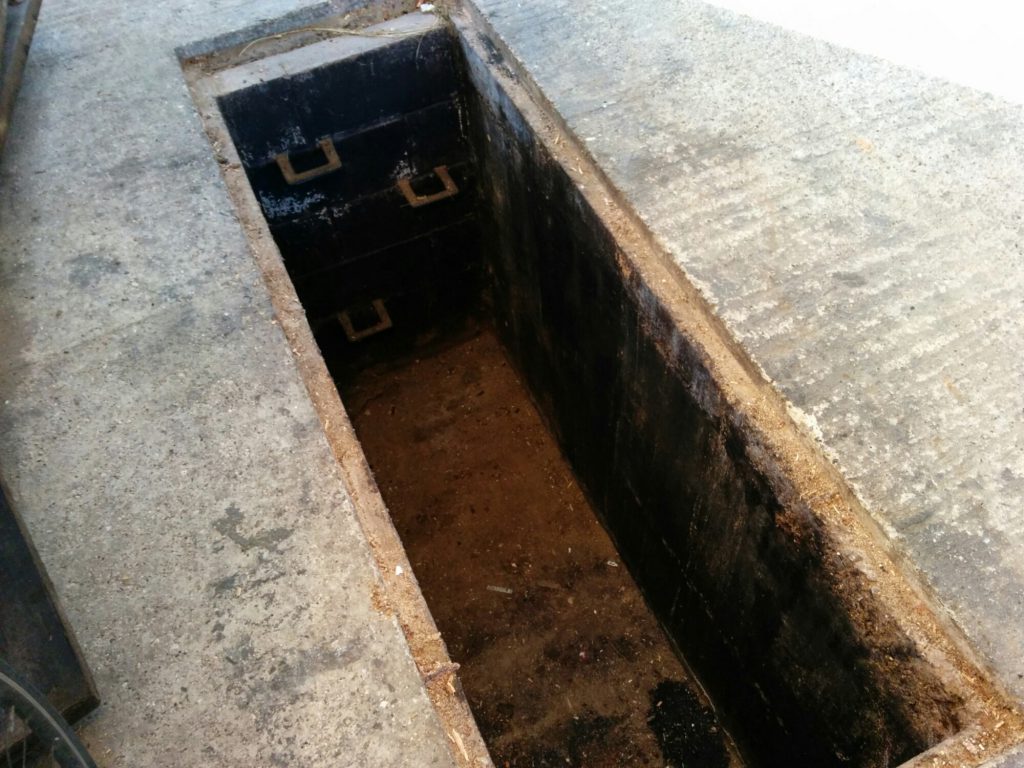 Now I've used it a few times, it's a bit close for comfort to the left hand wall. It'd have been much better slap bang in the middle of the garage.
As I started using the garage, I had to add a whiteboard to one of the walls. I know it's a bit sad but it's surprisingly useful. It tends to just end up as a shopping list for various little projects at the moment.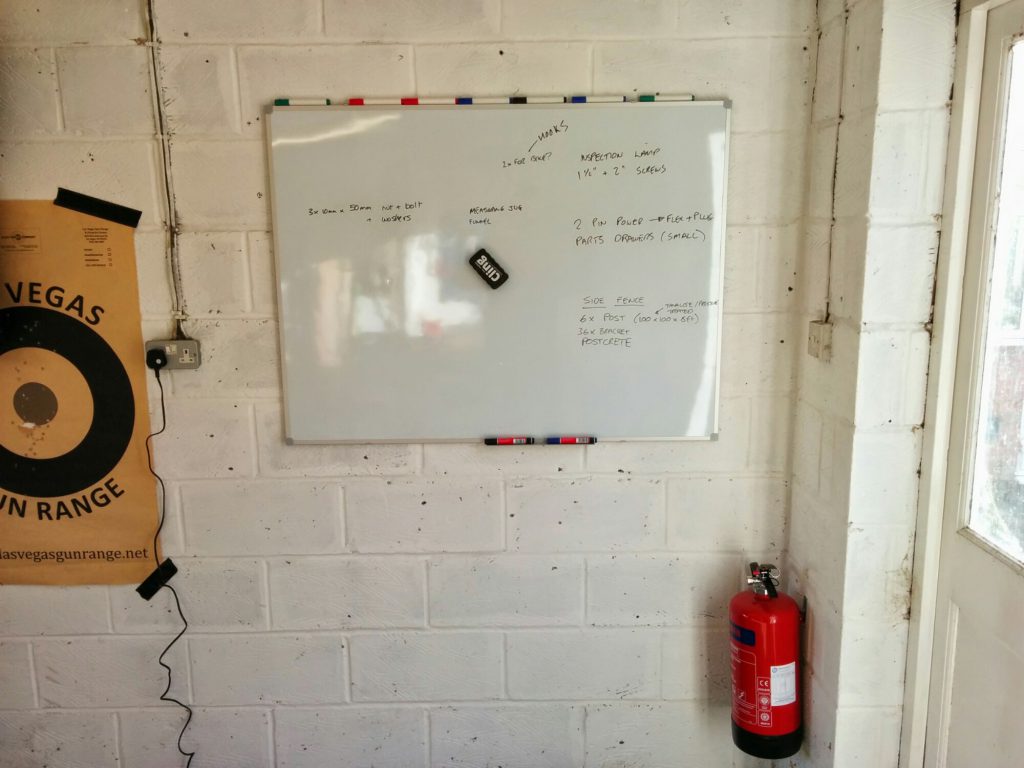 The area I've probably put the most work into is the workbenches. The tool rack reflect the things I use pretty well. So far this has been all about DIY jobs round the house, so it may change with time.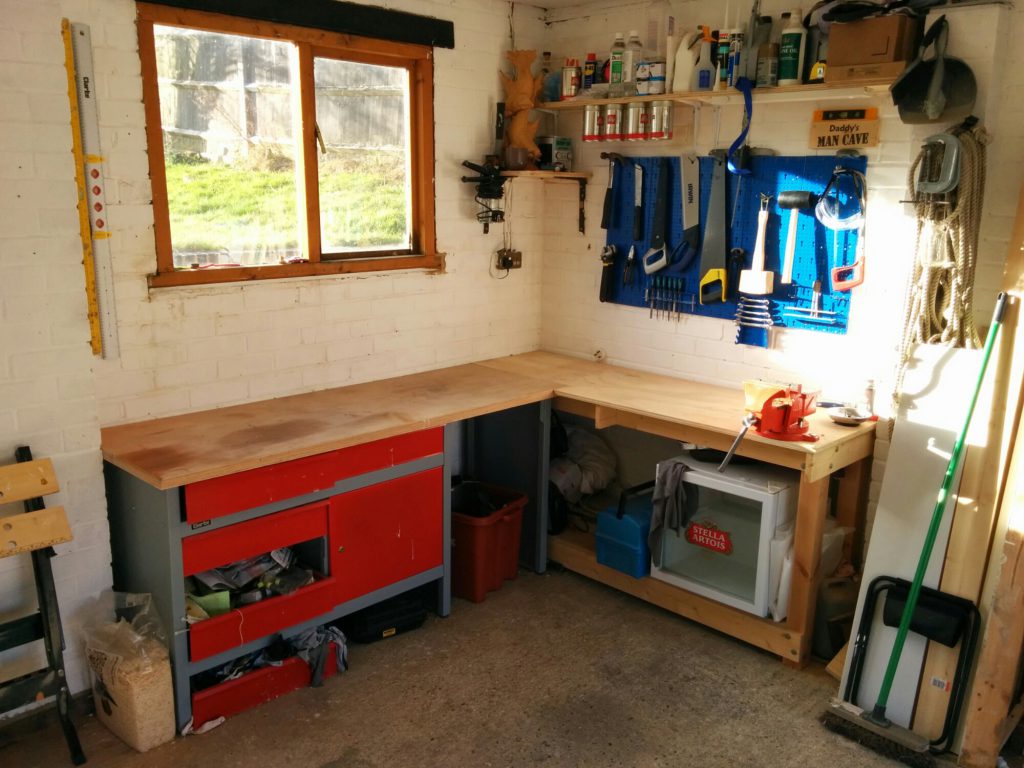 In the drawers I then have areas for
Metalwork – measuring equipment, scribe, centre punch, tin snips, engineer's blue etc
Electrics – Wirestrippers, plier set, screwdrivers, cutters etc
Drawer of shit – This one needs sorting out ☺
Rags – lots of them
On the shelves I've also got 3 socket sets, a torque wrench, impact bar and a gear splitter. I'm not sure the scenarios in which I should use the last one yet. It was a Christmas present from my brother after saying "please get me the one useful tool you think I won't have". It seems like it'd be useful where I need to pull something straight off a shaft?
The vice is also a new addition. I've never had one before and I'm loving it. Super useful…
I just need to clear some more space on the shelves for parts and I'm good to go. I want to sell as much as I can from the donor and I'm also hoping to re-use the loom. So I have lots of sealy bags, stickers, sharpies and a Haynes manual… plus a number of mazda mx5 PDF downloads and a link to this page on stripping a miata)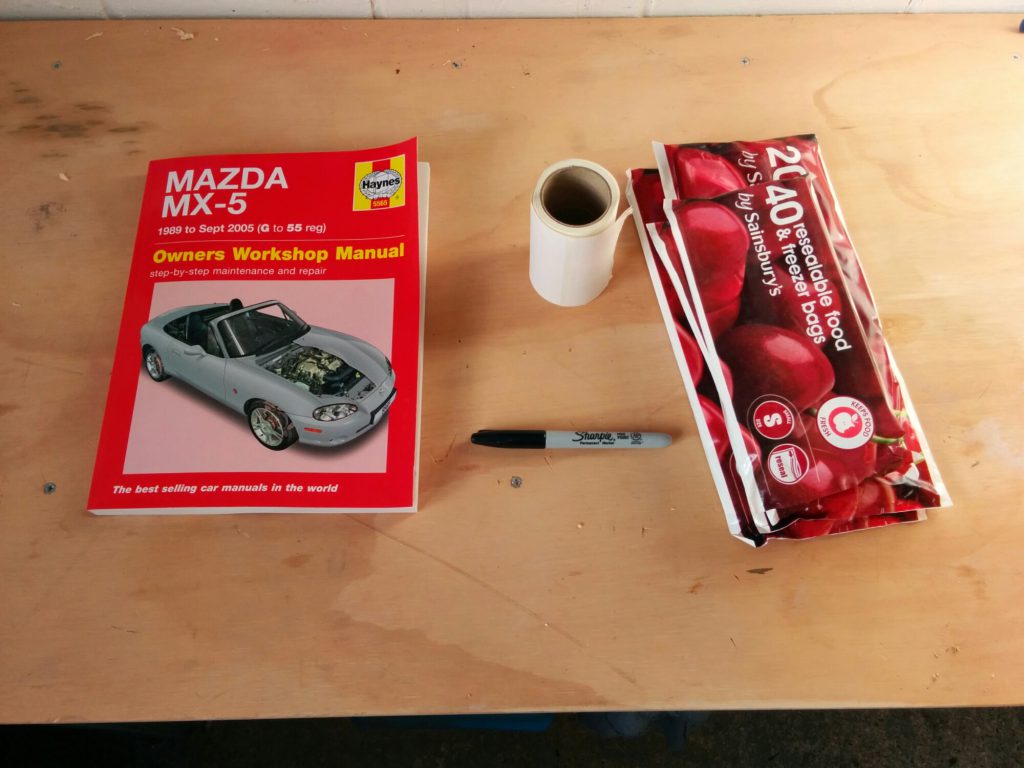 I'm a little scared of starting, but I think I'll take a few days off work, cancel the insurance and start with the interior.